About My Practice
Your commitment to wellness does not happen by chance—it happens by choice. Adopting a healthy lifestyle is a critical component to maintaining long term wellness. Supporting a person to lose weight, to start an exercise program, or to decide to quit smoking are central to keeping patients feeling their best. Lifestyle changes require a joint commitment between doctor and patient. To help a person understand the importance of making the change, help that individual become motivated, and create a realistic plan for success… these moments are among the most rewarding I experience as a physician.
My smaller practice size allows me to offer these benefits, and more:
By joining my concierge medicine practice, I will be able to get to know you on a more personal level and be involved in every aspect of your care. My goal is to build a practice of individuals who believe in preventive medicine, not just receiving care when they are ill. I recognize for those of you who truly value your health, having a physician as your advocate is the ideal doctor-patient relationship. As my patient, you will receive an expanded annual Comprehensive Wellness Evaluation which will be the cornerstone of your personalized wellness plan. My goal is to keep you feeling your best.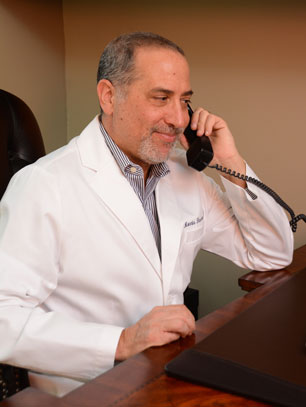 ---
Contact Me Today